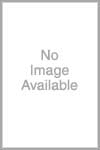 Leaving Almost Everything Behind
The Songs and Memories of a Cheyenne Woman, with CD
Bertha Little Coyote is a pistol.
She is predictably outspoken and courageous, and her opinions are, to many people's chagrin, piercingly correct in most situations. In this memoir and the accompanying compact disc, she shows herself also as a deeply tender-hearted, expressive musician who is fiercely committed to people -- especially Cheyenne people. She has triumphed over eighty-four years of a difficult life, and has full hopes for an exciting spiritual existence after she "leaves everything on earth behind".
Here are Bertha Little Coyote's songs and memories of government school, old-time Cheyenne life, fighting white boys, singing around the drum, dancing with the war mothers, being baptized in the lake, and dreaming important dreams. Ethnomusicologist Virginia Giglio says of her teacher, "It was the depth of her personality, her power, her particular ability to speak and sing right to the quick of my heart that compelled me to write her life and record her songs".
The songs and excerpts of conversations on the compact disc are essential to a complete reading of Leaving Everything Behind because Bertha's story is a musical as well as an oral narrative. With the book and the CD, readers and listeners will experience what it is like to know Bertha Little Coyote at first hand.
192 pp — ©1997